juries
international competition jury
eduardo santos mendes

Eduardo Santos Mendes is a professor of the Audiovisual Superior Course and a member of the Postgraduate Program In Media And Audiovisual Processes, both at the University of São Paulo. As sound supervisor, he has worked with important Brazilian directors such as Tata Amaral, Carlos Reichenbach, Walter Hugo Khouri and Carlos Adriano, and his work has been recognized by several festivals such as those of Brasilia, Rio de Janeiro and Havana.

maximiliano cruz

Maximiliano Cruz is Artistic Director at FICUNAM. He has more than fifteen years of experience as programmer and curator at film festivals, including Mexico City International Contemporary Film Festival (FICCO), the Cali International Film Festival and the Riviera Maya Film Festival. In 2010 he founded with Sandra Gómez the label Interior XIII. He was executive producer on films such as I Promise You Anarchy by Julio Hernández Cordón and Casa Roshell by Camila José Donoso, among others. He has been a jury member at festivals such as FIDMarseille, Gijón International Film Festival, Mar del Plata International Film Festival and Miami International Film Festival.

lorena muñoz

orena Muñoz is a screenwriter, director and producer. In 2000 she founded Habitación 1520 Producciones with two partners. During this period she gave a workshop on cinema for teenagers at the Centro Cultural Recoleta and a master class at Casa de América, Madrid, Spain. She wrote and directed the fictions Gilda, No me arrepiento de este amor, El Potro, lo mejor del amor and the documentaries I don't know what your eyes have done to me, Los próximos pasados and Vinicius en la Fusa. In television she has worked for the production companies KyS, Viacom - Paramount, Polka, Discovery, Infinity Hill, Non Stop, Disney and Netflix.

diego lerman

Diego Lerman is an Argentine director, screenwriter, teacher and producer. He graduated from the University of Buenos Aires with a degree in Audiovisual Design and from the Municipal School of Dramatic Art with a degree in Dramaturgy. So far he has made 6 feature films, including Refugiado, A sort of family and The substitute.His films have been recognized at the Cannes, Venice, San Sebastián and Locarno Festivals, among others. In television, he directed and produced several documentary series for Canal Encuentro and was the creator of the fiction series La casa. In 2008 he founded the theater company Flor de un día with María Merlino, and in 2009 he created the production company CAMPO CINE SRL with Nicolás Avruj.

lucrecia piattelli

Lucrecia Piattelli is an Audiovisual Designer (FADU, UBA), professor and researcher (UBA, UNDAV, UNaM). She also serves as Vice-Dean of the Department of Architecture, Design and Urbanism at the National University of Avellaneda and as President of the Latin American Network DISUR of design careers in public universities. In 2013 CONEAU granted her the academic recognition of master' degree by virtue of her professional background. She currently directs a Research Center (CIDIPROCO). She is co-author of the book La enseñanza del Diseño: una experiencia metodológica en la FADU, 2007.

maría de los ángeles gonzález

María de los Ángeles González is a lawyer and has received an Honoris Causa Doctorate from the University of Aberdeen and the National University of Rosario. She was Minister of Innovation and Culture of the Province of Santa Fe and worked as a professor of Audiovisual Design (FADU, UBA) and at the International Film and Television School of San Antonio de los Baños, Cuba. She also received the Lifetime Achievement Award from the Fondo Nacional de las Artes. She is currently a Consulting Professor at the School of Architecture, Design and Urbanism of the University of Buenos Aires (UBA).

maría catalina nosiglia

María Catalina Nosiglia holds a Bachelor's degree and is a Professor of Educational Sciences at the University of Buenos Aires. She also teaches in the chairs of Educational Policy and Government and Assessment of Universities. She leads research projects and has published numerous books and articles in scientific journals on university policy. She was a member of the National Commission for University Assessment and Accreditation (CONEAU) and is a member of the Academic Scientific Committee of the Integral Assessment Unit for Educational Quality and Equity of the Government of the City of Buenos Aires. She is currently Secretary of Academic Affairs at UBA.

ibero-american short filmcompetition jury
diego berardo

Diego Berardo is General Director of the Centro Cultural General San Martín, "El Cultural", belonging to the Ministry of Culture of the City of Buenos Aires. He previously directed "El Sabato, espacio cultural" of the School of Economic Sciences of the University of Buenos Aires, the cultural centers "El Eternauta" and "Alfonsina Storni" of the cultural program in neighborhoods of the Ministry of Culture of the City of Buenos Aires, and "CREARTE", a private cultural space in the city of Rosario, province of Santa Fe.

verónica cura

Verónica Cura has made a film career as a producer, executive producer, production manager and teacher since 1992. She produced feature films such as Las acacias, The headless woman, El otro and Cama adentro, among others, and provided production services for The games maker, There be dragons, And soon the darkness, Hide and Torrente 3. She worked in the executive production of the series El jardín de bronce, Edha, Amongst Men and Terapia Alternativa. Since 2005 she has been teaching at ENERC and since 2013 she has been the academic coordinator of the Production Chair. She has also delivered several production seminars and workshops in different Latin American countries.

miguel ángel rocca

Miguel Ángel Rocca is a producer, screenwriter, director and university professor. He has produced more than 36 films, including several made by Argentine director Eliseo Subiela. He wrote and directed the feature films La burbuja, Maracaibo, Bad truth and Arizona Sur, and the historical fiction series Martina Chapanay. Since 1996 he has been teaching Audiovisual Writing at the University of Buenos Aires and since 1999 he has been the director of the Escuela Profesional de Cine. He is currently working on the development of his next projects, Tres bandas and El crimen de las francesas.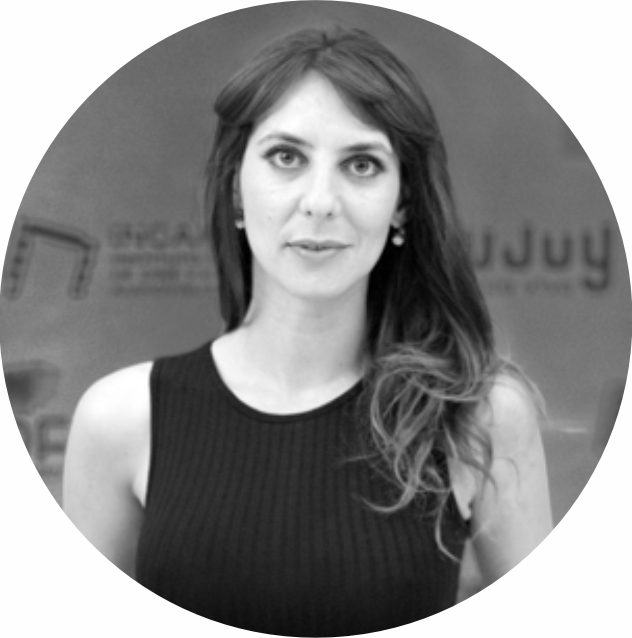 jimena muñoz

Jimena Muñoz is a film producer and a graduate in Social Communication. Since 2016 she has worked as General Producer of the Festival Internacional de Cine de las Alturas. She was in charge of production, logistical coordination and venues for the Ventana Andina International Film Festival. From 2008 to 2015, she worked at the Ministry of Education of the Province of Jujuy in the Department of Educational Plans, Programs and Projects. In the private sector, she was amember of the Audiovisual Cooperative La Mula where she worked in audiovisual production and filmmaking.

gustavo costantini

Gustavo Costantini holds a doctorate degree in Sound Design (FADU, UBA), is a musician and researcher. He also works as Professor of Sound and Editing at FADU and of Audiovision at UNA. He has been a guest professor at universities in the UK, Germany, Italy, Denmark and Uruguay. He has recently given international online seminars on sound design and music for The School of Sound and Cine talleres. He has done the music and sound design for documentaries, theater plays, artists' installations and advertising. He is a member of the Symphonic Band of the City of Buenos Aires.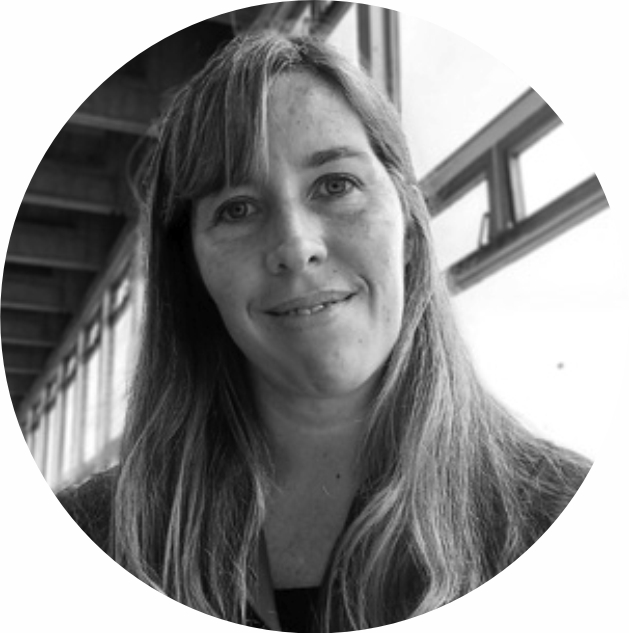 cecilia galiana

Cecilia Galiana is Academic Secretary of the School of Architecture, Design and Urbanism of the University of Buenos Aires. She graduated as Graphic Designer with a specialization in Multimedia Convergence (FADU, UBA). She is a PhD student in Design with a thesis project in the area of project didactics. She also works as Assistant Professor in the subject Graphic Design 1 to 4 (FADU, UBA) and as a Tenured Professor in charge of the Drawing Workshop for UBAXXI and the elective subject Design for Education, in the careers of Audiovisual Design and Graphic Design. She is Secretary of University Extension and Student Welfare (FADU, UBA).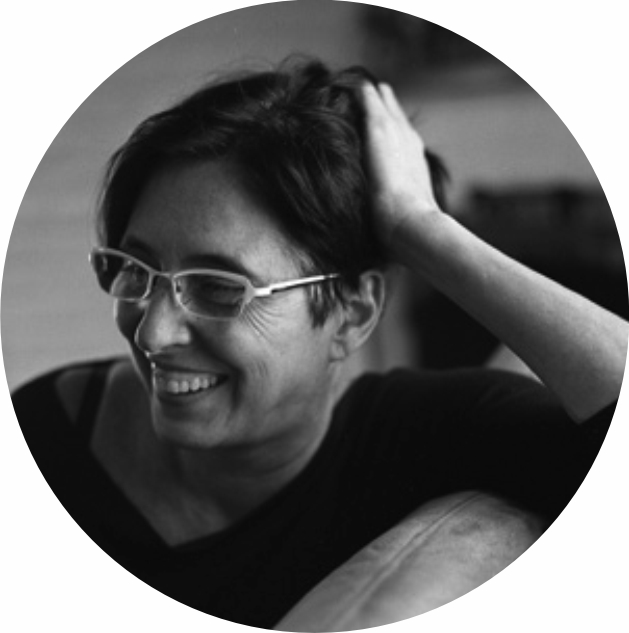 mónica pujol romero

Mónica Pujol Romero holds a doctorate degree in Design (FADU, UBA) and is a professor, researcher and education manager. She is also Permanent Secretary of Institutional Management of the Design Careers Network in Latin American Public Universities (DiSUR) and Director of the Strategic Innovation Program at the Center for Interdisciplinary Studies of UNR.

UBA short film competition jury
luciana roude

Luciana Roude is an Audiovisual Designer (FADU, UBA) and postgraduate in Cultural Management (FLACSO). She was Executive Producer of the animated series Dos Pajaritos, winner of the Prix Jeunesse International, TV Shows Award at Annecy and Tal Network Award, among others. She has also worked in the production of more than fifteen television series, some of which have been nominated for an Emmy and have won awards such as the Japan Prize and the Ibero-American PrixJeunesse. She currently teaches Animation Film Production at FUC and works as Production Director at Blu Studio.

felipe vega terra

Felipe Vega Terra holds a degree in Political Science from the University of Buenos Aires. After having held several institutional roles, he is currently Director of the Ciclo Básico Común ("Common Basic Cycle") of the UBA and Board Member of the School of Social Sciences. He is Professor of the subject Introduction to the Knowledge of Society and the State at the CBC - UBA and at the Colegio Nacional de Buenos Aires. He was granted a fellowship from the FURP to study in the USA and was an IVPL visitor at the US Department of State.

santiago podestá

Santiago Podestá is an Audiovisual Designer (FADU, UBA). He directed the documentary Su versión, about the democratization of the security forces, and produced the fiction feature films Esteros by Gerardo Papu Curotto and Tóxico by Ariel Martínez Herrera, and the feature documentaries OIANT - Música para un futuro ancestral, Pegar la vuelta and Los cuadros al sol. He is currently Vice President of APIMA.

lucía menéndez portela

Lucía Marina Menéndez Portela is an Audiovisual Designer (FADU, UBA). She is currently a teacher of the subject Distribution and Marketing of Media and Coordinator of the Chair in Italian Film and Audiovisual Design at the School of Architecture, Design and Urbanism of the University of Buenos Aires. She also works in the area of production, in both fiction and documentary, in feature films, shortfilms and series, and is production coordinator of the fiction series Madame Requin, selected in RENACER Audiovisual.

pablo acosta larroca

Pablo Acosta Larroca is an Audiovisual Designer and teacher (FADU, UBA). He works as Head of Practical Assignments of Audiovisual Project and as Assistant Professor of Audiovisual Theories. In the professional field, he has worked in different audiovisual production companies in the areas of creative writing, scriptwriting, production and direction. He has worked as an Assistant Director for Cinema and has directed short films and video clips. He currently works as a creative director for BTL advertising. He is founder and director of GRUPOKANE (a Film and Audiovisual Arts Magazine).

julieta vitullo

Julieta Vitullo has been the Political and Internal Secretary of the Staff Association of the University of Buenos Aires since 2022, and has been a local trade union representative since 2015. Her union career began more than 25 years ago in which,in addition to being a Non-teaching Worker, she was General Delegate of the Internal Commission of the Rectorate and Superior Council. She has been Congress woman of FATUN, Prosecretary of Culture and Training and Secretary of Culture and Training. As part of her work in the area of culture, she has participated in congresses and training activities related to the areas of Cultural Management, Trade Union Training and Educational Processes in adults.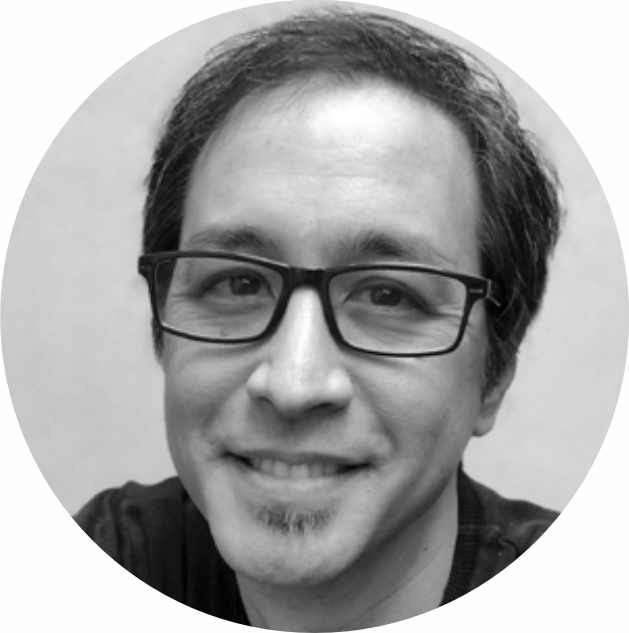 lucas fushimi

Lucas Fushimi is a Sound Post Producer and University Professor with 20 years of experience. He has worked on numerous national and international Film, Television, Advertising and Podcast projects for Netflix, Disney, Amazon and Spotify. He designed for Triton, K&S, History, A&E, Fox and Telefe, among others. He currently teaches Music for Audiovisual Media and Sound 3 at the University of Buenos Aires, Soundtrack Design I and II at UNDAV and Sound Lab II at UNA.